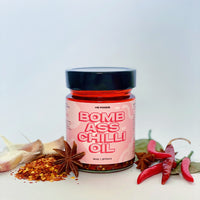 Bomb Ass Chilli Oil | BACO
Bomb Ass Chilli Oil aka BACO is a delicious blend of aromatics such as garlic, ginger, shallots, and onions mixed with a bunch of spices including star anise, cardamom, bay leaves and our secret umami chilli concoction. BACO will guarantee to blow your socks off, so make sure you wear two pairs.
shut up, take my money!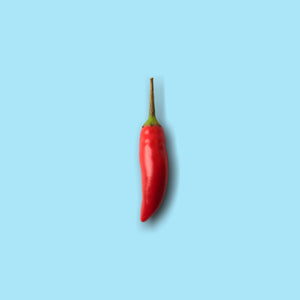 chilli /ˈtʃɪli/
noun
a small hot-tasting pod (like that Asian girl you fantasise about)
ginger /ˈdʒɪndʒə/
noun
a hot, fragrant spice (like your high-school crush)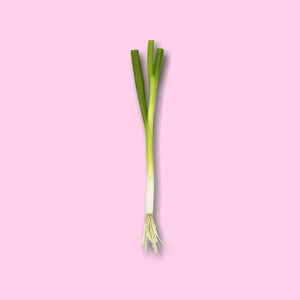 spring onion /ˌsprɪŋ ˈʌn.jən/
noun
a long, thin, onion with green stems and a small white bulb, typically eaten raw (the good kind of raw, unlike your Vietnamese Aunties telling you you're looking hella fat today)